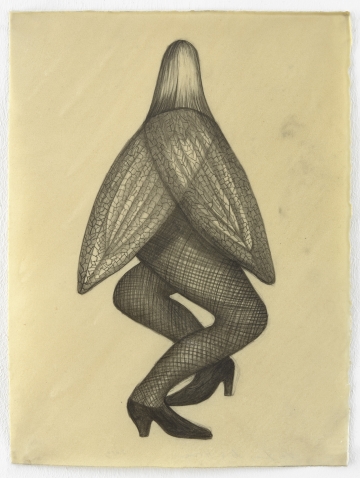 Sandra Vásquez de la Horra's Guide to the Americas
In Vásquez de la Horra's cosmology, we encounter fantastical creatures on whatever journey we take, whether it is to a real place or an imagined future.
I first wrote about Sandra Vásquez de la Horra's post-symbolist drawings on wax-soaked paper in the spring of 2016, when she had a show at David Nolan. As with all artists working in a highly recognizable style or vocabulary, repeating one's symbols or making slight variations on them are pitfalls that are extremely difficult to circumvent. You might say that falling into a routine can be an occupational hazard when working with symbols, which have a tendency to remain consistent from work to work. This is not the case with Vásquez de la Horra, who keeps expanding, both formally and visually, the territory she has been exploring.
Learn mote at John Yau at Hyperallergic
Hyperallergic, 2018