An essential A-Z survey showcasing more than 300 artists born or based in Latin America
Phaidon is pleased to publish Latin American Artists from 1785 to Now, a dynamic survey of more than 300 artists who were born or who have lived in the 20 Spanish- or Portuguese-speaking parts of Latin America. Spanning over 230 years, the featured artwork ranges across all styles and media, demonstrating the region's rich creative output just as Latin American artists, past and present, are gaining wider international attention and recognition than ever before.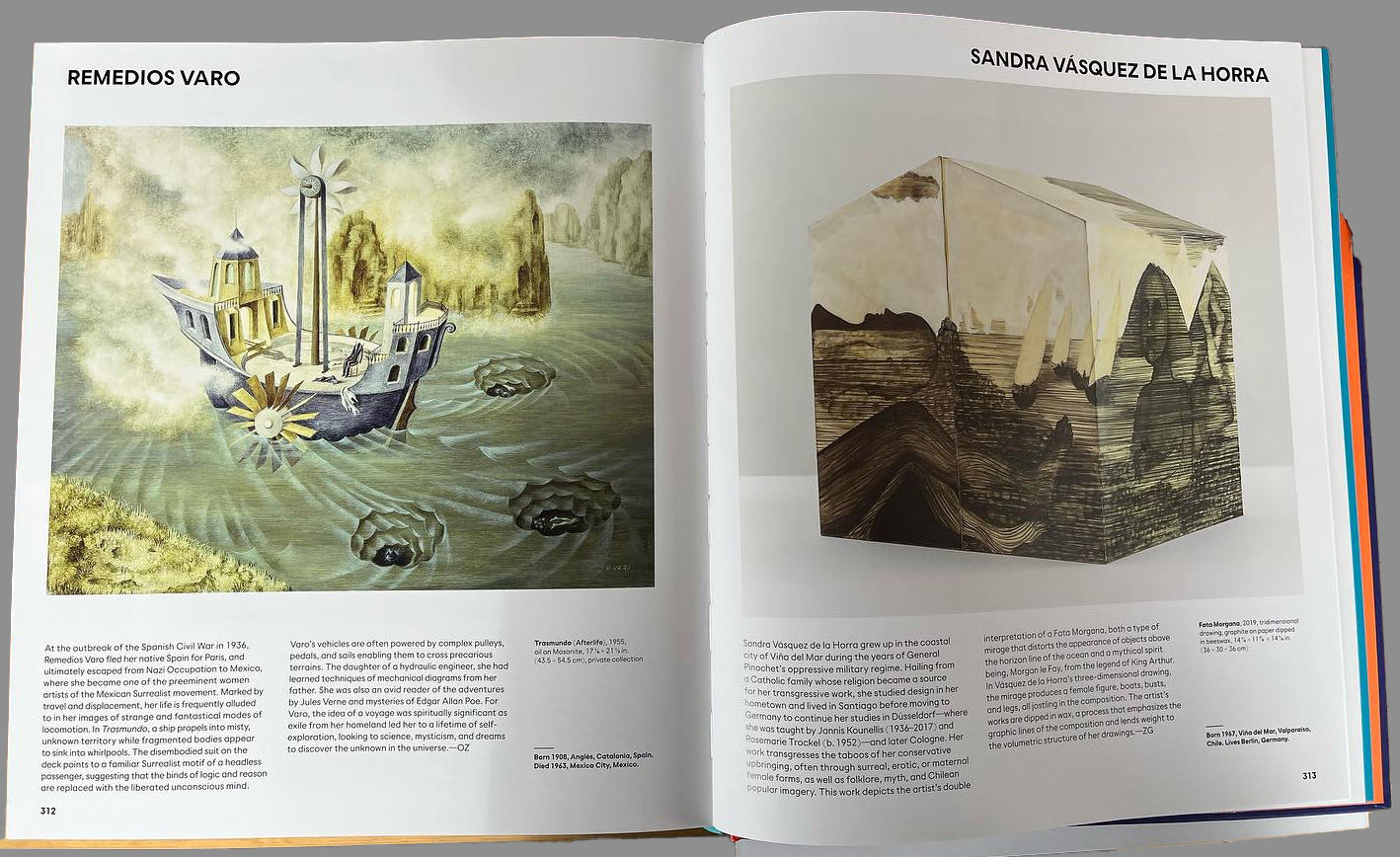 Latin American Artists differs from existing publications on the subject by taking a deep dive into a substantially wider view of the region's varied histories of art. Created in close collaboration with an esteemed panel of advisors, including art historians, critics, curators, writers, collectors, and other specialists in the field (complete list below), the book includes well- known names alongside those who haven't yet gained attention beyond their local contexts. From the start of the post-colonial era to the present day, it also highlights several artists of Indigenous identities, as well as Black artists who frequently draw on Afro-Atlantic histories in their work. In short, it is one of the broadest studies of Latin American art history in existence.
Each artist is represented by one key artwork and a specially commissioned short text, written by one of nearly 50 art experts, to provide background information about the artist and discuss the illustrated work. Artists who
are prominent in the global art world, from Fernando Botero, Frida Kahlo, and Remedios Varo to contemporary art stars Adriana Varejão, Ernesto Neto, and Tomás Saraceno appear alongside rising art stars and often overlooked artists whose names are not yet so well known outside of their countries.
Instead of following the logic of art history told as chronological canon – long critiqued for its exclusionary and oversimplifying tendencies – the book's A to Z organization enables each artist to be experienced on equal terms and allows for unexpected juxtapositions to arise as artworks from different periods, places, and movements fall side by side.
The Brazilian curator and writer Raphael Fonseca, who is curator of modern and contemporary Latin American art at the Denver Art Museum, offers an enlightening introductory essay. Fonseca explores the very term "Latin America" as a concept that is as complex as the varied histories it seeks to encompass.
Despite the vastness of Latin American identity, since 2015, a mere ~2.5% of fine art sales in the United States were works created by Latin American artists. This staggering statistic underscores how artistic production of the region has often been under-acknowledged in conventional art historical contexts. That being said, the last twenty years have seen a steadily rising interest in art and artists from Latin America in the wider art world. Last year's Armory Art Fair had a special focus on Latin American and Latinx
art, while auction records for artists from the region have been repeatedly broken, most famously in 2021, with the sale of a Frida Kahlo painting for $34.9 million. In 2022, Adriano Pedrosa, director of the Brazilian Museum, was named curator of the 2024 Venice Biennale, making him the first Latin American to hold this appointment. In 2021, the National Gallery of Art in Washington, D.C named E. Carmen Ramos chief curator, making her the first woman and the first person of color to hold the position; In 2023, the Whitney Museum of American Art named Marcela Guerrero as its first Latino Senior Curator.
As Fonseca writes in the introduction: "The discussions of more than a century that led to the solidification of the idea of Latin American art were essential in forging a notion of collectivity that made possible encounters, publications (such as this one), exhibitions, and institutions of the most varied types…a community became an image, and several generations of artists were able to empower themselves and demonstrate to the hegemonic North that, yes, there is an art production in this region."
Latin American artists continue to be a dynamic part of an international network of influences and ideas. A kaleidoscopic survey of art from the region, this volume is an unprecedented feast for the eyes for all art enthusiasts, and a must-have addition to the shelves of curators, gallerists, collectors, artists, and students alike.
ABOUT PHAIDON
Phaidon is the premier global publisher of the creative arts with over 1,500 titles in print. They work with the world's most influential artists, chefs, writers, and thinkers to produce innovative books on art, photography, design, architecture, fashion, food and travel, and illustrated books for children. Phaidon is headquartered in London and New York City.
Title:                        Latin American Artists From 1785 to Now
Pub Date:                October 2023
Price:                       $69.95 US / $89.95 CAN
Binding:                   Hardback
Extent:                     352 pp
Illustrations:            308 col illus.
Size:                        97/8 x 113/8 in.
ISBN:                       9781838666606
Pre-order:                phaidon.com