KEWENIG 12 Rooms
30 April – 29 May 2021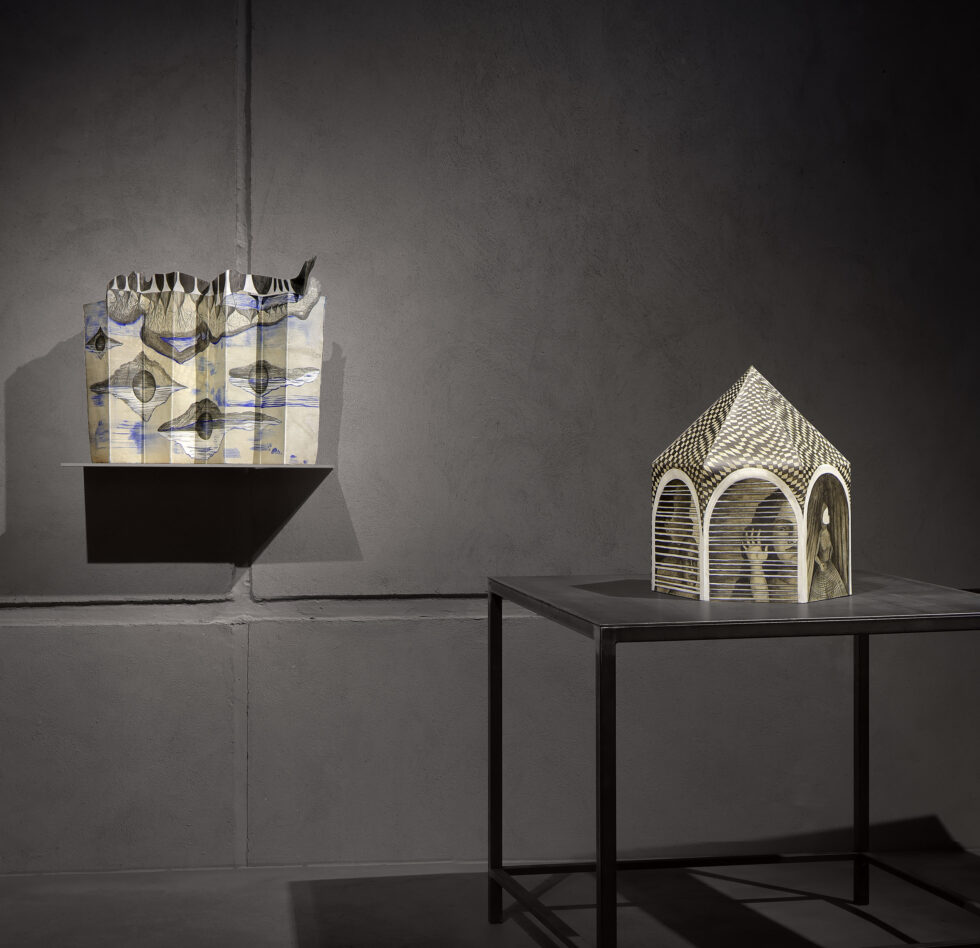 In Room #5 KEWENIG presents a selection of three recent three-dimensional paper works by Berlin based artist Sandra Vásquez de la Horra. Working with both coloured and graphite pencils, often on utility paper, Vásquez de la Horra seduces viewers into strange, fantastic worlds.
Inspired by history, literature, movies, folklore, esoterism and psychoanalysis the artist invents an extraordinary universe populated by a variety of creatures and symbols. Once complete the drawings are covered with a liquid wax layer adding to them a parchment-like quality which reinforces the surreal, partially grotesque content of the images. Vásquez de la Horra's venture into three dimensions translates into leporellos and paper sculptures in shapes that can evoke scale-model houses or theatre sets.
Sandra Vásquez de la Horra was born in 1967 in Viña Del Mar, Chile. After studying at the University for Design in Viña Del Mar, she moved to Germany where she studied at Kunstakademie Düsseldorf. Her works are part of numerous international collections, including the Centre Pompidou, Paris; the Art Institute, Chicago; Bonnefantenmuseum, Maastricht; Kai 10 | Arthena Foundation, Düsseldorf; MoMA, Museum of Modern Art, New York; Museo de Artes Visuales, Santiago de Chile; Kupferstichkabinett, Berlin; Pinakothek der Moderne, Munich. In 2009 she was awarded the Drawing Prize of the Contemporary Art Foundation, Daniel and Florence Guerlain.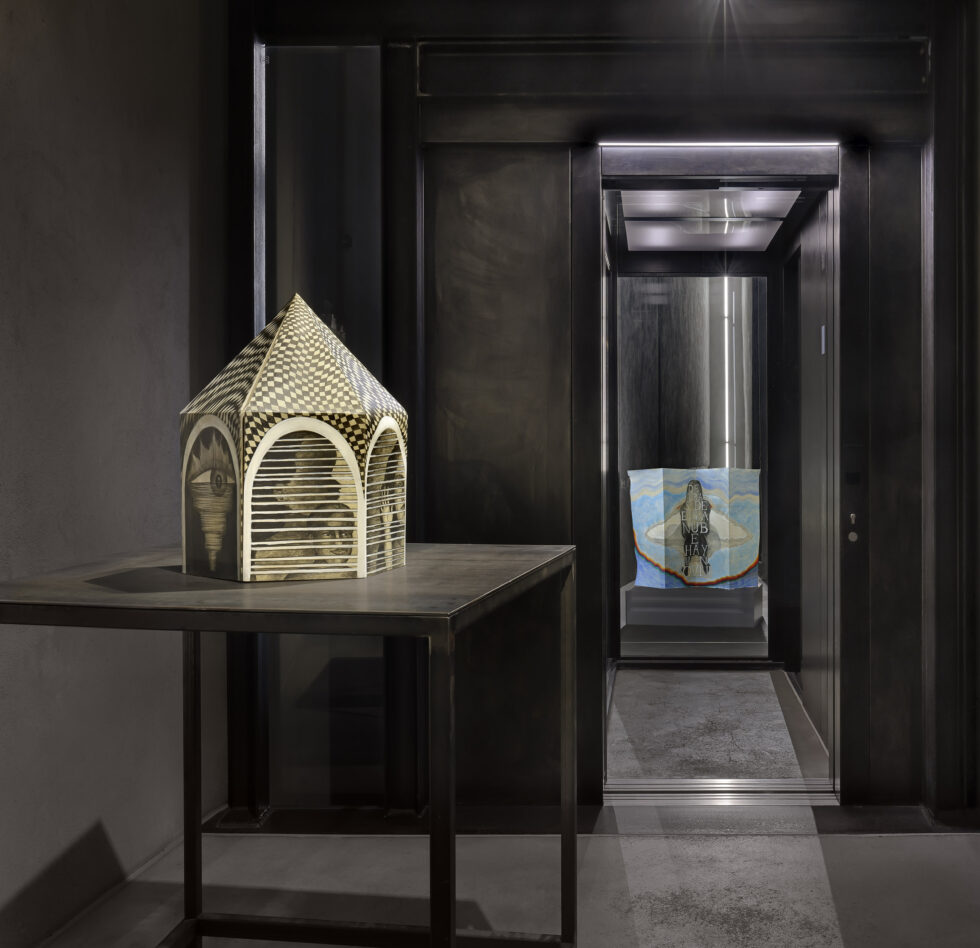 Major solo exhibitions by the artist have been held by the Musée d'Art Moderne de Saint-Étienne Métropole (2011) and the Bonnefantenmuseum Maastricht (2010). In 2012 the artist participated in the São Paulo Biennial.
Learn more at kewenig.com/artists/sandra-vasquez-de-la-horra
#kewenig12rooms
KEWENIG
 
g a l l e r y
Brüderstr. 10
D-10178 Berlin
w a r e h o u s e
Wilhelmshavener Str. 7
D-10551 Berlin 

T 0049.30 3988 038 23