John Yau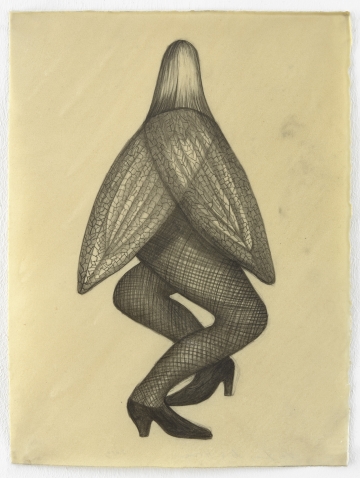 Sandra Vásquez de la Horra's Guide to the Americas
In Vásquez de la Horra's cosmology, we encounter fantastical creatures on whatever journey we take, whether it is to a real place or an imagined future.
I first wrote about Sandra Vásquez de la Horra's post-symbolist drawings on wax-soaked paper in the spring of 2016, when she had a show at David Nolan. As with all artists working in a highly recognizable style or vocabulary, repeating one's symbols or making slight variations on them are pitfalls that are extremely difficult to circumvent. You might say that falling into a routine can be an occupational hazard when working with symbols, which have a tendency to remain consistent from work to work. This is not the case with Vásquez de la Horra, who keeps expanding, both formally and visually, the territory she has been exploring.
Learn more at John Yau at Hyperallergic
Hyperallergic, 2018
---
New York Latin Culture Magazine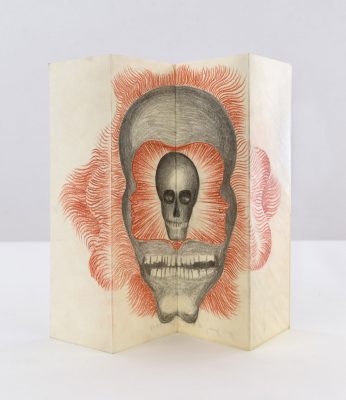 In photos, the work looks like it was done in a sketch book. Actually, many of the images are quite large. The impact of their size is strong, and the images resonate strongly. Vásquez de la Horra makes you stop and think and look closer. This is really delicious work.
Keith Widyolar, February 20, 2018 
Read more at Keith Widyolar at New York Latin Culture Magazine
---
BLOUIN ARTINFO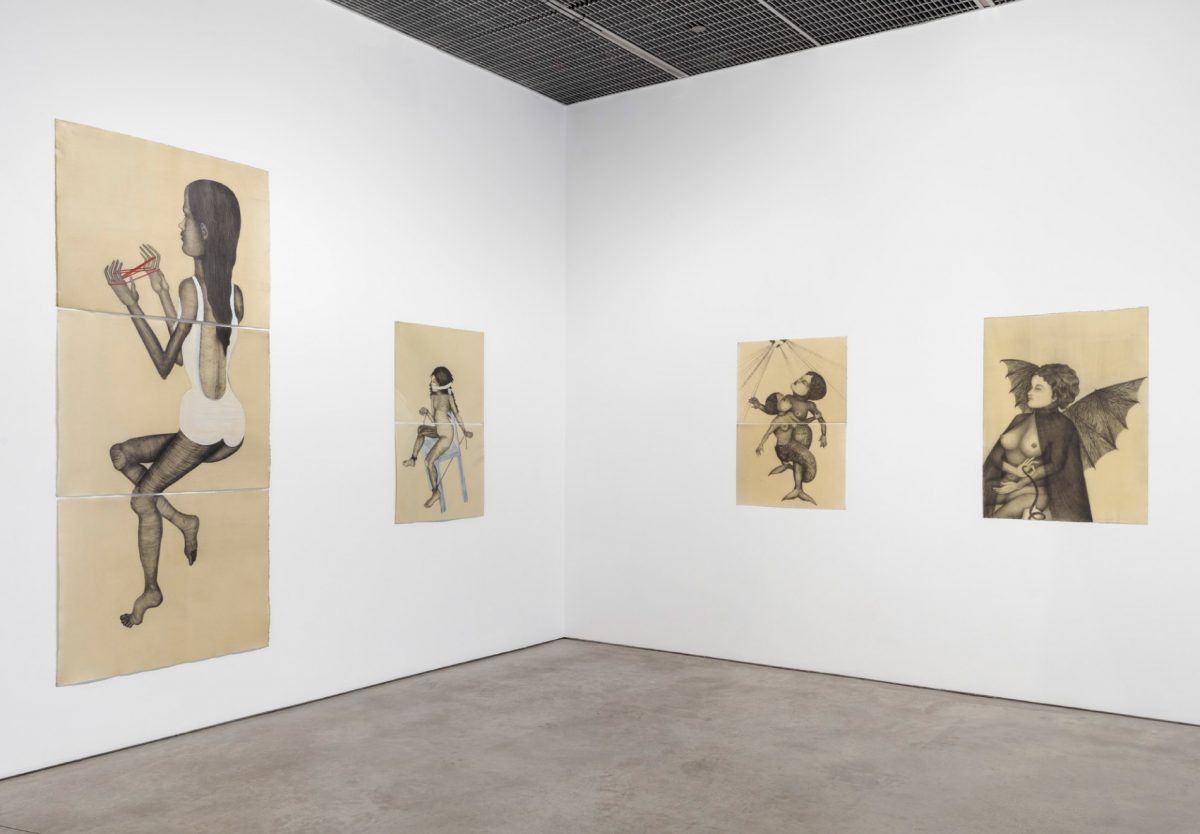 Sandra Vásquez de la Horra: "América sin Fronteras" at David Nolan Gallery, New York
"América sin Fronteras" (American without Borders), which includes significant drawings and dimensional works by Chilean artist Sandra Vásquez de la Horra, is on display at David Nolan Gallery.
In her fourth exhibition at the gallery, Vásquez de la Horra's new works introduce an impressive new scale to her artistic practice in the powerful imagination she employs. The artist's signature technique is composing graphite drawings that are sealed with a translucent wax 'skin.' Her compositions are infused with historical and physical delicacy. She addresses her understanding of the world by incorporating a wide range of belief systems, both from her native Latin America and across the globe. Instinctive memories, metaphors and spiritual imaginings are represented in her works.
"América sin Fronteras" is an expansion in expressing her vivid imagination. The viewer here explores a new universe through mountain ranges, deep underwater and lastly into the afterlife. The works is a mythical seven by five-foot drawing that portrays Mother Earth's two expressions in which the laying body of the latter blends into the landscape. The birth of a young boy is shown from inside this personification of nature who goes off to hunt carrying an armed bow. Vásquez de la Horra also illustrates visual poetry in her works where she creates distinctive letterforms with words that materialize her works. An example of such is "La verdad es demasiado grande," (The truth is too big), 2017, which characterizes an enigmatic couple engaged in a tender embrace.
In the representation of her works, Vásquez de la Horra attempts to explore and bring to light the hidden mysteries of the universe. The viewers are given the opportunity to examine and acknowledge the world more deeply through the cleverly executed illustrations of life's secret treasury.
This exhibition is on view through April 28, 2018, at David Nolan Gallery, 527 W 29th St, New York, NY 10001, USA.
http://www.blouinartinfo.com